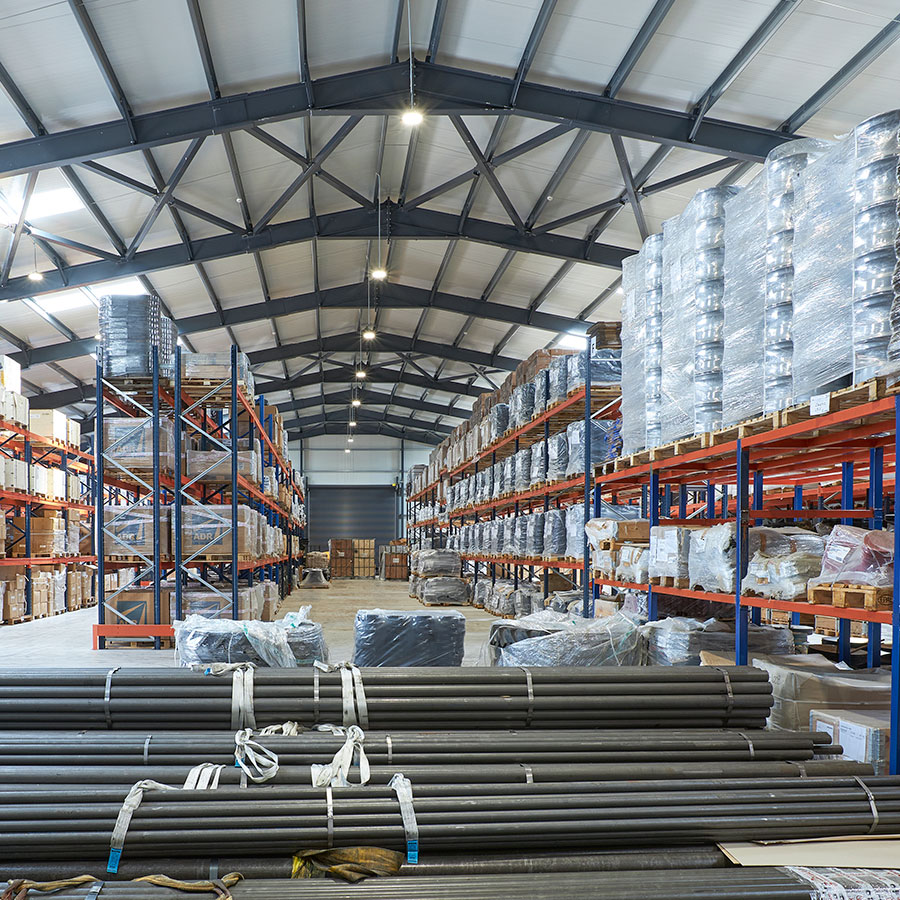 Pantikoglou Kabosis SA from day 1 had as a priority the creation of modern and technologically advanced facility for its  wholesale and production facility.
Nowadays PK headquarters are placed in an owned park of warehouses, offices and production area of total 7.500 sqm in an open area of 14.000 sqm where daily we manage the demand of our clients efficiently and fast.
In recent years we have invested in new buildings, modern equipment and management systems that allow us to deal with high demand offering at the same time high availability, short time deliveries and optimized production procedures certified with the latest ISOs. Our second branch is located in the industrial area of Thessaloniki, Sindos where we produce cultivation metal parts.